Burgoynes (Lyonshall) Ltd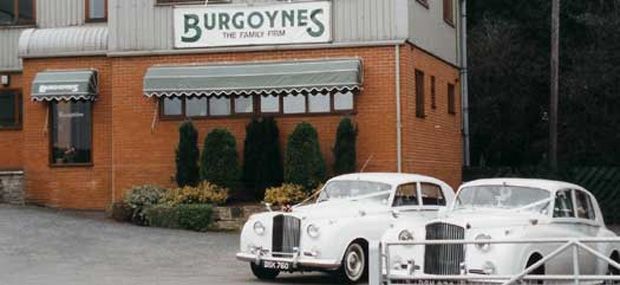 Burgoynes (Lyonshall) Ltd is a family business based in Herefordshire specialising in marquee hire and transport services.
Whether we provide you with a marquee you'll always remember, or a first rate transport service, we understand how important it is for our customers to get the individual service they need.
In fact we've been looking after our customers successfully for 100 years and were very proud to celebrate our centenary in 2009.

We offer high quality marquees that can be hired for weddings, parties, corporate events, festivals and agricultural shows. These include a wide range of lined marquees, traditional canvas marquees and clear span halls.

In a new development from Burgoyne's, the company is drawing on its years of experience to offer customers a comprehensive event management service. Whether you're planning a private party or corporate function, allow us to free up your time, and reduce your stress levels, by taking on the catering, electrics or entertainment, as well as the marquee. We'll arrange everything, working with you, to make your event the success you want it to be.

Our efficient transport business carries goods to all parts of the country and runs an extensive fleet of vehicles ranging from 3.5 to 44 ton gross weight, including an award winning pallet track service.

In addition to this, we run a mixed agricultural enterprise in the Herefordshire countryside and customers may also be interested in our warehouse facilities.

With this breadth of business experience, it's not surprising to know that at Burgoyne's, the customer always comes first. As a company we're committed to the highest standards of customer care and proud of the positive feedback we receive for our work.

We establish your needs and tailor our services to exceed your expectations. No job is too small for us. So don't hesitate to get in touch and let Burgoyne's help you with your marquee hire or transport requirements today.
All images displayed on our website are our own Marquees and Lorries.
To learn more about the Senior Management Team, please click on their name;
Andrew Burgoyne, Malcolm Thompson and Peter Burgoyne.